Small Mouth Bass, Northern Pike,
Perch, Walleye
are plentiful and nothing is more exciting than
fighting a smallmouth bass on your line or
landing a Northern Pike.          
FOR RESERVATIONS CONTACT:
Sherry Swain -Your Host
705-624-2038
Box 55, 
Gowganda On. Can. P0J 1J0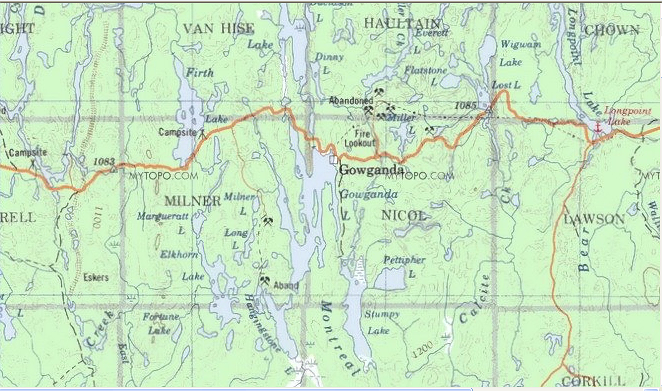 AREA LAKES ON MAP & TYPE OF FISHING
Firth Lake: walleye, small mouth bass, northern pike, perch
Wapus river: walleye, pike, perch, small mouth bass
Gowganda Lake: bass, walleye, lake trout, pike
Elkhorn Lake: splake,bass,walleye
Frying Pan: bass
Serpentine: bass, pike
Hangingstone Lake: bass
Pigeon Lake: walleye, bass, pike
Obushkong Lake: bass, walleye, pike
Stumpy Lake: walleye, perch
Duncan Lake: bass, walleye, pike, perch
Here's what you can look forward to!