An Affordable Getaway
Over 500 ft. of private lake frontage  and   boat launch all owned 100% by Lakefront Cabins.
Enjoy a relaxing vacation in the heart of the great Canadian Wilderness. Whether you're an avid fisherman or  novice, you will get your money's worth here.  Lakefront Cabins has cabins on Firth Lake amidst tall white pines.
Lakefront Cabins is located seven miles west of the town of  Gowganda Ontario.

 A central bonfire is a fun way to meet other visitors, roast  marshmallows and relax at the end of the day.
Each cabin has its own firepit.
2024  RATES
24 hour electricity generator run
Cabins come complete with fully equipped kitchens, bedding and indoor bathrooms, fridge, stove and heater(propane). Towels, toilet tissue and drinking water are not supplied.
PROPANE BARBEQUES AVAILABLE.
Cabin – $840 per week 6 person maximum per cabin (taxes extra)
CHECK IN TIME    2:00 pm
MINNOWS $3.50 PER DOZEN
BOAT AND MOTOR RENTALS
Call for more information
Fish Cleaning Hut– The fish cleaning hut has water, electricity, freezer and minnows for your convenience.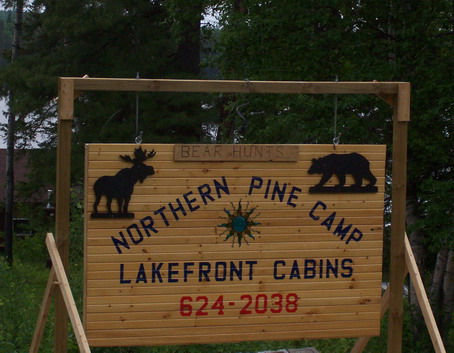 For more information about our cabins, check the links below